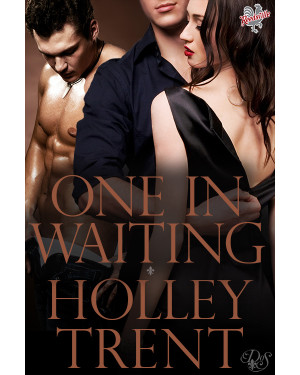 One in Waiting
---
Author: Holley Trent
more from this user
Synopsis
---
Seventeen years ago, Emilie Beaudelaire left New Orleans carrying a dirty little secret. When her uncle has a brush with death, she's forced to return home to lend her support…only to come face to face with the man half responsible for her leaving in the first place.
For Leary Marshall, running into his high school sweetheart rips open old wounds…but reignites former passions, too. But Leary's been in a committed relationship to his minor league teammate Ren Thompson for a year. He loves Ren, but Emilie's allure as "the one who got away" is impossible to ignore.
When Emilie turns out to be a convenient teacher for Ren's BDSM curiosity, Leary wonders if the three of them could each have it all. They could make a perfectly balanced trio, but first, Emilie has to accept that the cause of her newest scandal may be the perfect cure for what ails her.
Tagged As:
---
Genres
Fiction
Action & Adventure (Fiction)
Romance (Fiction)
Erotica (Romance (Fiction))
LGBT (Romance (Fiction))
BDSM (Romance (Fiction))
Multiple Partners (Romance (Fiction))
Submissive Male (Romance (Fiction))
Bisexual (LGBT (Romance (Fiction)))
Tropes
Accidental Pregnancy (Romance (Fiction))
Second Chances (Romance (Fiction))
Characters
Baseball Players (Romance (Fiction))
Cowboys & Cowgirls (Action & Adventure (Fiction))
Settings
Modern World (Romance (Fiction))
Publisher Notes
---
-MMF (bisexual male) ménage w/ implied HEA
-short novel
-Part of a series, but stands alone