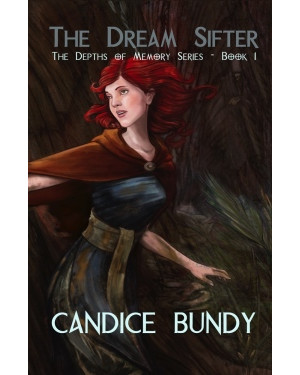 The Dream Sifter - Book One of the Depths of Memory Trilogy
---
Author: Candice Bundy
Publisher: Lusios Publishing, LLC
ISBN: 978-0-9854185-1-9
more from this user
Description
---
Barren and shamed for her lack, Rai has no memory when she's placed with an adoptive family, the large and prosperous Durmah Sept. Recurring nightmares pull her into another world–giving glimpses of a past she never recalls while awake. Rai fears for her new family's safety in light of her mysterious past and newfound, bizarre abilities. Driven by a curiosity Rai can't deny, she continues to search for the key to her fleeting bits of memory of people and places she has never seen.
Aided by her new family and opposed by the formidable Temple Matriarchs and their Guardians, Rai pushes toward remembering and as she strives to know, realizes the horror of who she was and what she is.
*****
A distant human colony races to prove themselves before the powerful Hegemonic races declare their attempt a failure. Although they've been on Az'Unda for a little over 600 years and have used aggressive breeding practices, a horrible plague has reduced their life spans, left many women sterile, and created heartbreaking husks of the people they once knew and loved, known as Terrors. Little do they know they are about to face their greatest threat from one of their own–causing attention to focus on the ordinary and unremarkable Durmah Sept.
The Depths of Memory Trilogy in a set in a future where humans have fled Earth and struggle to colonize new worlds and prove their worth to the alien consortium known as the Hegemony. Beyond the colonist's day-to-day struggles, they face a devastating plague which requires extreme and constant vigilance. Faced with internal and external threats, how far will the colonists be willing to go to save not just their colony, but humanity itself?
Genre: The Depths of Memory Trilogy is a sci-fi/fantasy series.
Synopsis
---
In the Depths of Memory books, humans fight for peace and equality in a hostile galaxy. In book one, Rai, an amnesiac maiden in distress, with the help of her new family, must fight both internal and external forces to reclaim her memories. In book two, Rai, a woman with a fractured psyche, with the help of her family, must meld together the shards of herself to defeat an alien invader.
Tagged As:
---
Genres
Fiction
Action & Adventure (Fiction)
Fantasy (Fiction)
Horror (Fiction)
Science Fiction (Fiction)
Tropes
Space Colonies (Science Fiction (Fiction))
Characters
Monsters (Fiction)
Mutants (Fiction)
Female Lead (Action & Adventure (Fiction))
Settings
Dystopia (Fiction)
Space & New Worlds (Fiction)
Space Colonies (Science Fiction (Fiction))
Alien Planets (Science Fiction (Fiction))
Publisher Notes
---
Book two in the trilogy is releasing 11/1/2017, so I am looking for additional reviews for both books at this time. Thank you!
Marketing Plan
---
It would be appreciated if you could post your reviews on Goodreads and Amazon.
When posting a review on Amazon, readers/reviewers should state something like this, "I received this book from the author for an honest review." This is needed because Amazon implemented procedures. If they notice a review was posted and the reviewer did not buy the book from Amazon, they will delete it. The quoted comment overrides this.
Of course posting on any other social sites would be fantastic! Example: Facebook, Barnes & Noble, or your Blog.